Your journey to self-sustainability starts here.
On track to earn a family-sustaining wage, reduced or eliminated debt, improved credit score, an established savings account and able to manage a budget.
Problem-solving and goal-setting skills designed for managing emotional, spiritual and physical health, and positive parenting skills for those with children.
Equipped to establish and maintain healthy personal and professional relationships.
Addressed barriers to self-sustainability such as legal issues, childcare, transportation and more.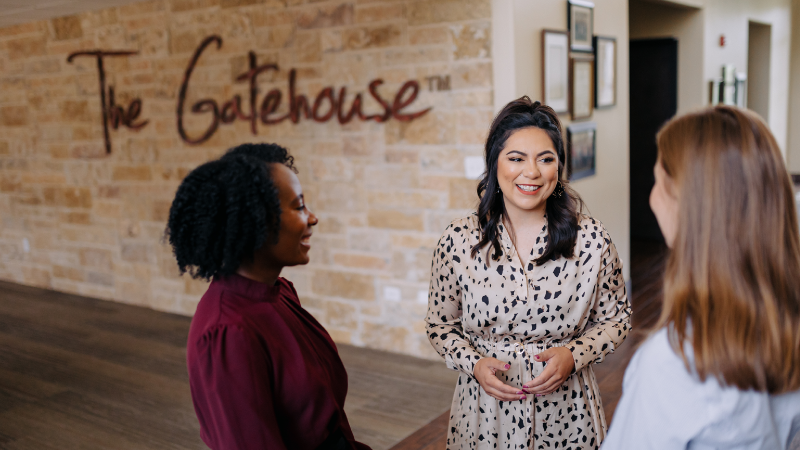 The Career Track is for underemployed women who have already taken steps toward permanent change and are ready to work full-time to achieve self-sustainability.
The Education Track is for single student moms working to complete their undergraduate or master's degree in healthcare or teaching and need a hand up in order to finish.
Learn more about The Gatehouse story.
"I am so thankful for The Gatehouse. Through coaching sessions and counseling, I have learned self-worth, hope, and the endless possibilities of having a fresh start. Thank you for supporting me as I begin this new journey towards permanent change and giving me hope for the future."
– Gatehouse Graduate